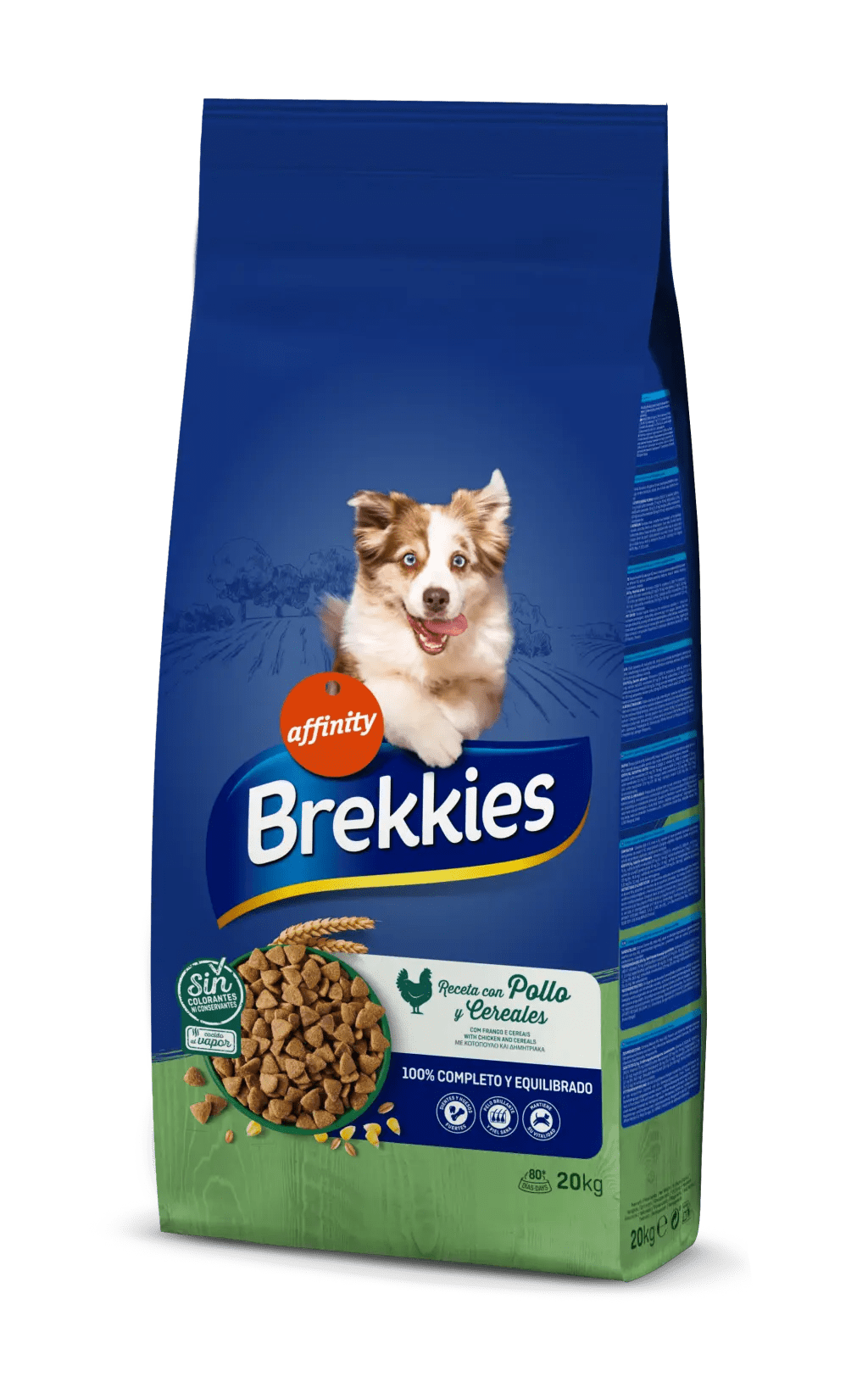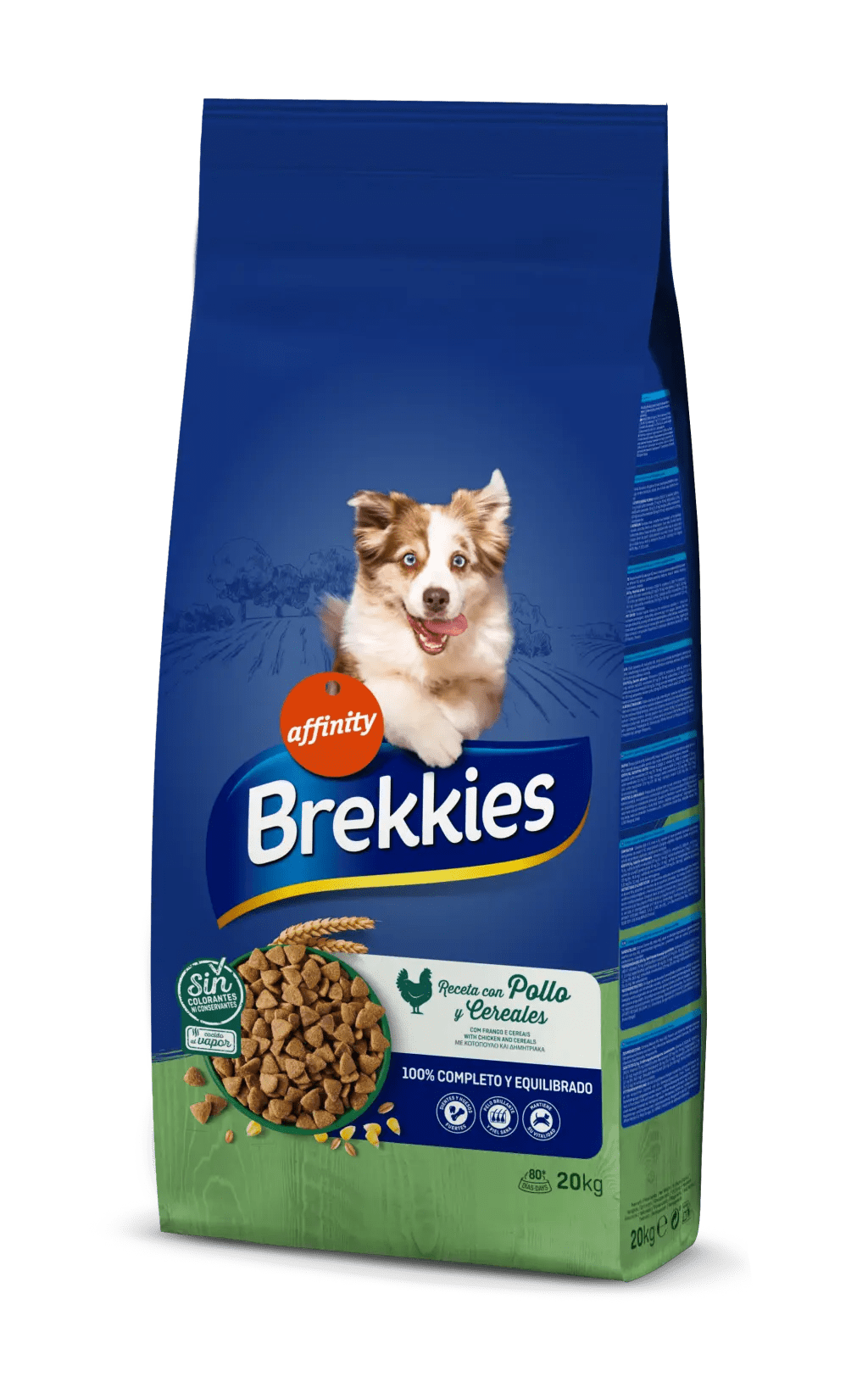 Adult
With chicken and cereals
With Chicken and Cereals.
Brekkies with Chicken and Cereals is a complete and balanced food that's delicious and varied so your dog will enjoy every bite.
Benefits
Balanced food with excellent flavour.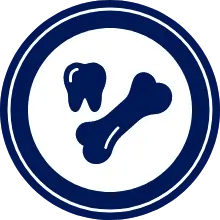 STRONG TEETH AND BONES:
With vitamins and minerals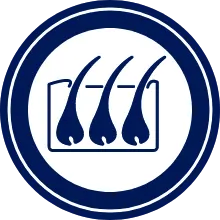 SHINY COAT AND HEALTY SKIN:
With essential fatty acids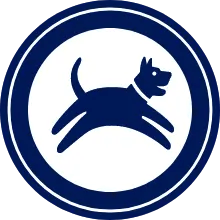 MANTAINS ITS VITALITY:
Thanks to the balance of proteins, calories, vitamins and minerals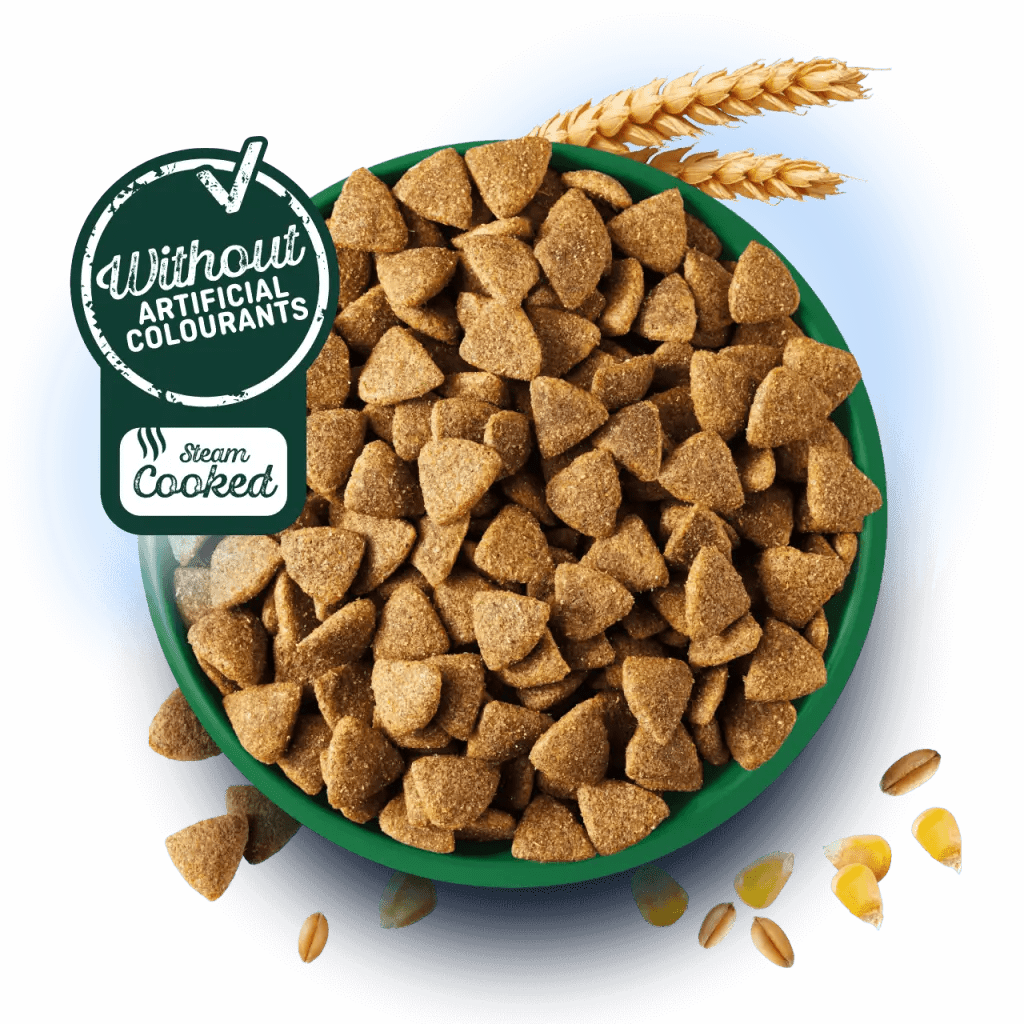 Composition
Cereals (wheat 4%, corn 4%) , meat and animal derivatives (dehydrated chicken proteins 4%) , derivatives of vegetable origin , vegetables , oils and fats , vegetable protein extracts , minerals.
Additives
Vitamin A 21000 IU, vitamin D3 1400 IU, vitamin E 75 mg, iron(II) sulphate monohydrate 237 mg (Fe: 78 mg), potassium iodide 1.7 mg (I: 1.31 mg), copper(II) sulphate pentahydrate 30 mg (Cu: 8 mg), manganous sulphate monohydrate 112 mg (Mn: 36.5 mg), zinc sulphate monohydrate 219 mg (Zn: 80 mg), sodium selenite 0.22 mg (Se: 0.1 mg)., With antioxidants.
Analytical constituents
RECOMMENDED DAILY ALLOWANCE
| | | | | | |
| --- | --- | --- | --- | --- | --- |
| Weight | 1 – 5 Kg | 5 – 10 Kg | 10 – 25 Kg | 25 – 45 Kg | 45 – 70 Kg |
| In g | 25 – 90 | 90 – 150 | 150 – 300 | 300 – 460 | 460 – 645 |